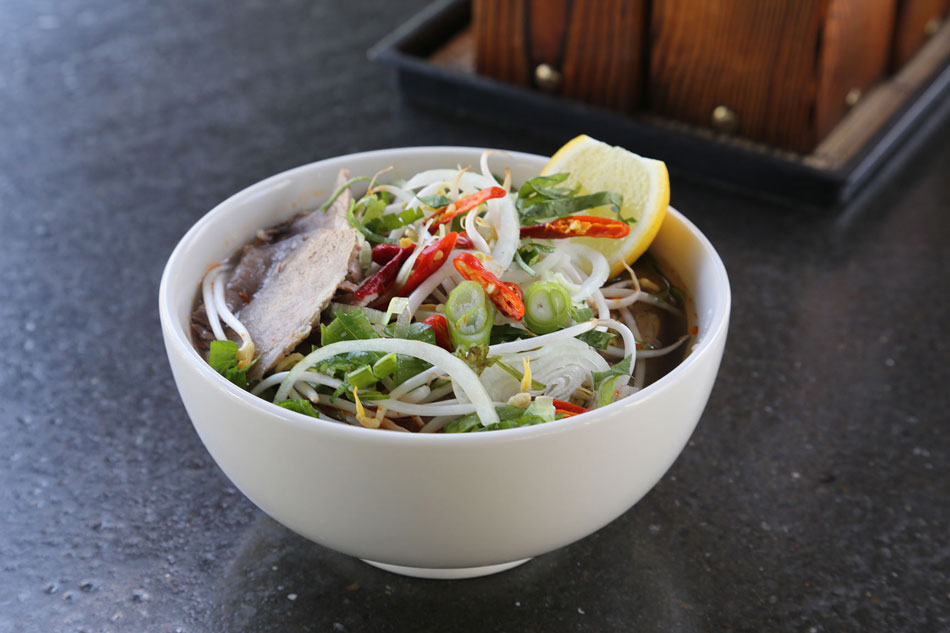 | Opening hours | |
| --- | --- |
| Monday-Friday | 10am-9pm |
Dine in and Takeaway
Our goal is to bring Vietnamese Cuisine to the masses. Surprisingly, Vietnamese food has not found its way to the mainstream, so we have made it our mission to show as many people as possible the taste sensation of their lives! We have worked hard at developing our menu so that every meal is a signature dish. If you don't agree, let us know, and we'll try to improve it! We realise that great food is only one aspect to the dining experience, so we have created a contemporary but relaxed environment that you can begin your dining experience in.
With Ma Le in charge of the menu, every mouthful is a journey through Vietnam, with bursts of flavours that change throughout a meal. The menu is broad as possible to appeal to the varied tastes of customers, but also narrow enough so as not to bombard customers with a dictionary sized menu, as the breadth of Vietnamese dishes are as long as your arm!
In short, Saigonz is about Fantastic Vietnamese food at very reasonable prices, and even though the fit-out is cutting edge, it provides a relaxed atmosphere with which to begin your adventure into Vietnamese Cuisine, so don't delay, begin your culinary journey today! There's no booking or dress code necessary, the way it is in Vietnam, chaotic and busy, but that just adds to the experience.
We look forward to seeing you
The Saigonz Team
| Opening hours | |
| --- | --- |
| Monday-Friday | 10am-9pm |